In early 2020, I had the pleasure to join the Stablewood Properties team as its Head of Investments. Since that time, many of you have asked to learn more about Stablewood and its vision. In this post, I introduce the Stablewood team, and share more about Stablewood 's focus on data and technology to make great CRE investments.

The Stablewood Executive Team (As of Year-End 2022)
At the executive level, Stablewood brings together seasoned commercial real estate investment professionals with innovative data and technology professionals in order to create superior investment insights. The executive team (as of year-end 2022) includes:
Glenn Lowenstein leads the Stablewood executive team. Glenn brings 35 years of commercial real estate experience as a developer, operator, and fiduciary on behalf of many of the world's largest institutions. Glenn developed the vision for Stablewood as a next-generation real estate operator and brought together the executive team.
Spencer Burton and Pam Harper round out the real estate side of the executive team. Spencer has over 20 years of real estate investment and development experience while Pam has over 20 years of finance and accounting experience in private equity real estate.
Gert Stahl and Brandon Taubman lead the data science and technology side of Stablewood. Gert is a full stack developer and data scientist with over 20 years of software development experience. Brandon is a data scientist and financial engineer with 15 years of experience within investment banking, sports analytics, and real estate.
As of the end of 2022, the broader Stablewood team includes 15 best-in-class professionals. Learn more about the Stablewood Team.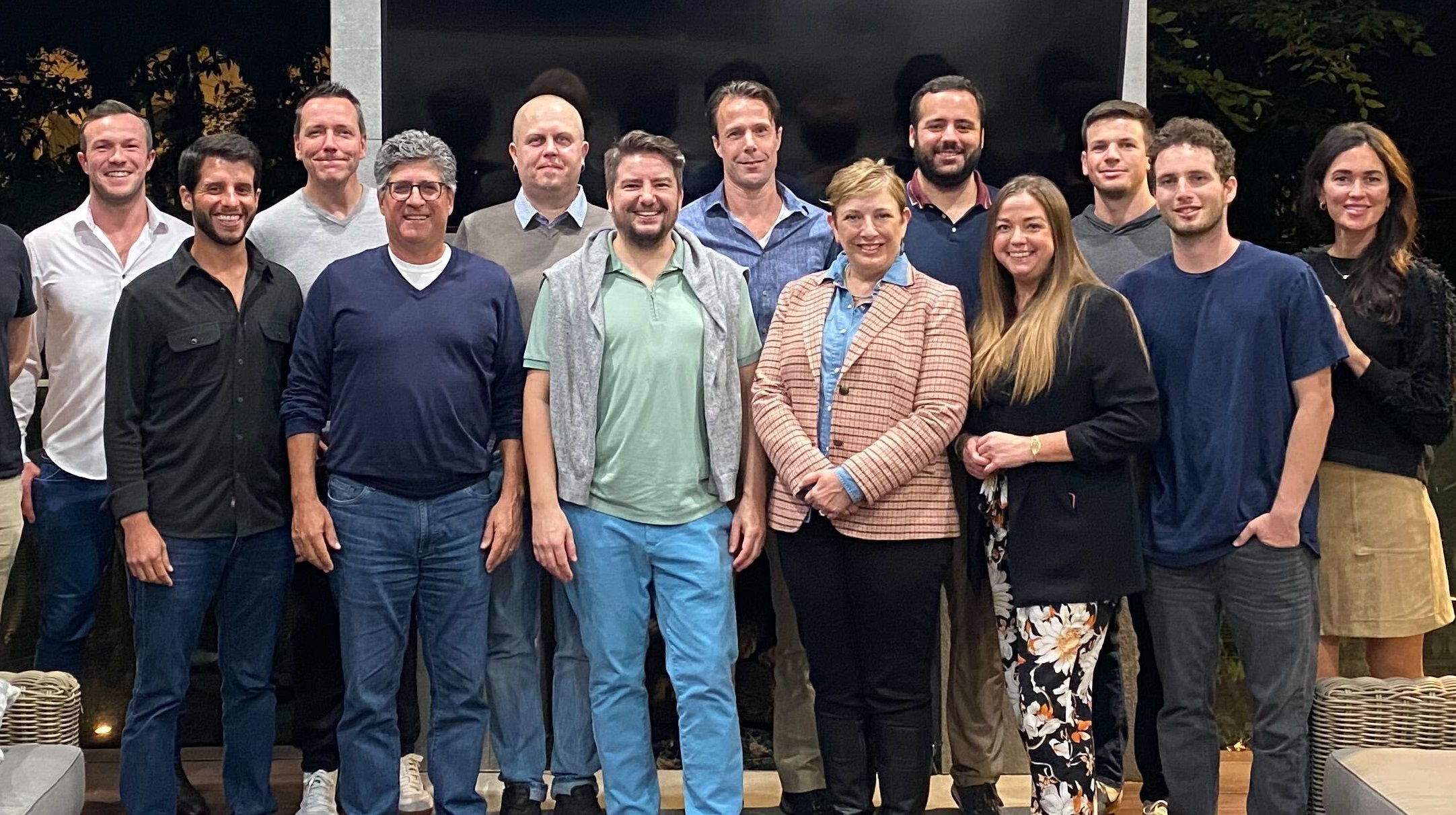 The Stablewood Vision – A Next-Gen Real Estate Investor
Stablewood is a rapidly growing and institutionally backed private equity real estate operator. Its mission is to unite industry-renowned minds with top-tier proprietary technology to execute sound investment strategies.
It is an evidence-driven organization seeking to redesign how commercial real estate is bought, developed, managed, and sold across verticals. Stablewood's management team is a combination of institutional real estate experts and industry-leading data scientists who are energized by the idea of doing things better in the largely antiquated and fragmented real estate sector.
Stablewood is a remote company located across the world, primarily in the United States, with key persons based in North America and Eastern Europe. The team comes together regularly for in-person company offsites to foster team building and idea generation.
Stablewood's vision is to build a next-generation real estate investment firm by fusing traditional real estate knowledge with data science and technology tools.  Stablewood has built its own priority technology platform and sourced (and is internally creating) an expansive collection of data.
The firm's technology platform and rich data set give Stablewood a competitive advantage. The platform provides unique, data-driven insights that allows the team to make superior investment judgements. It also helps eliminate the inefficiencies of traditional real estate processes across the capital markets, acquisition, development, asset management, and disposition functions.
Stablewood envisions becoming a generational firm, where the company is less about any one individual and more about developing a shared vision around exceptional investing.
Stablewood Properties – Retail, Land Development, Student Housing, and Other Strategies
Stablewood Properties leverages its seasoned real estate experience and data and technology capabilities, to build real estate strategies that outperform. The company sees an opportunity to offer institutional investors access to these strategies, at either the GP or LP level.
As of the end of 2022, Stablewood successfully executes a single-tenant net lease retail investment strategy. Additionally, the firm is incubating several follow-on strategies. These follow-on strategies in build include:
Highly productive, multi-tenant retail in strong corridors
Master land development in top growth submarkets
Light value-add Student housing adjacent to select universities that will lead the educational transformation in the coming years
Net lease developer capital platform
If you are a real estate operator with a unique strategy you need help scaling, or you're an institutional-quality capital source and you'd like to deploy capital into a Stablewood strategy, reach out to the Stablewood team.